$16/20 - Online Alberta Corporate Registry Search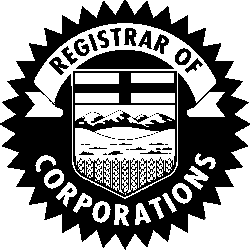 What is an Alberta Corporate Registry Search?
Alberta's Corporate Registry stores all of the corporate information for current or formerly registered Alberta corporations, extra-provincial corporations, partnerships, trade names (business names), and non-profit organizations.
Why would I need to search for business names on Alberta Corporate Registry?
A search will provide up-to-date information for the company. For Corporations this will include any current directors, shareholders, addresses, articles of incorporation etc. Trade Name and Partnership searches will include the registrant or partner information in addition to the registration date etc.
Cost varies based on company being searched.
Corporations ($20.00)
Trade Names ($16.00)
Partnerships ($16.00)
How do I conduct an Alberta Corporate Registry Search?
Just enter the name of the business or corporate access/registration number, and our search site will provide a list of close and approximate matches BEFORE you pay for your search, so you can be sure to get the correct results
Additional instructions are available on the next page.
If there are any questions or issues, please contact our office.
NOTE: Searches are processed by our partner site registrysearch.ca which will open up in a new window.