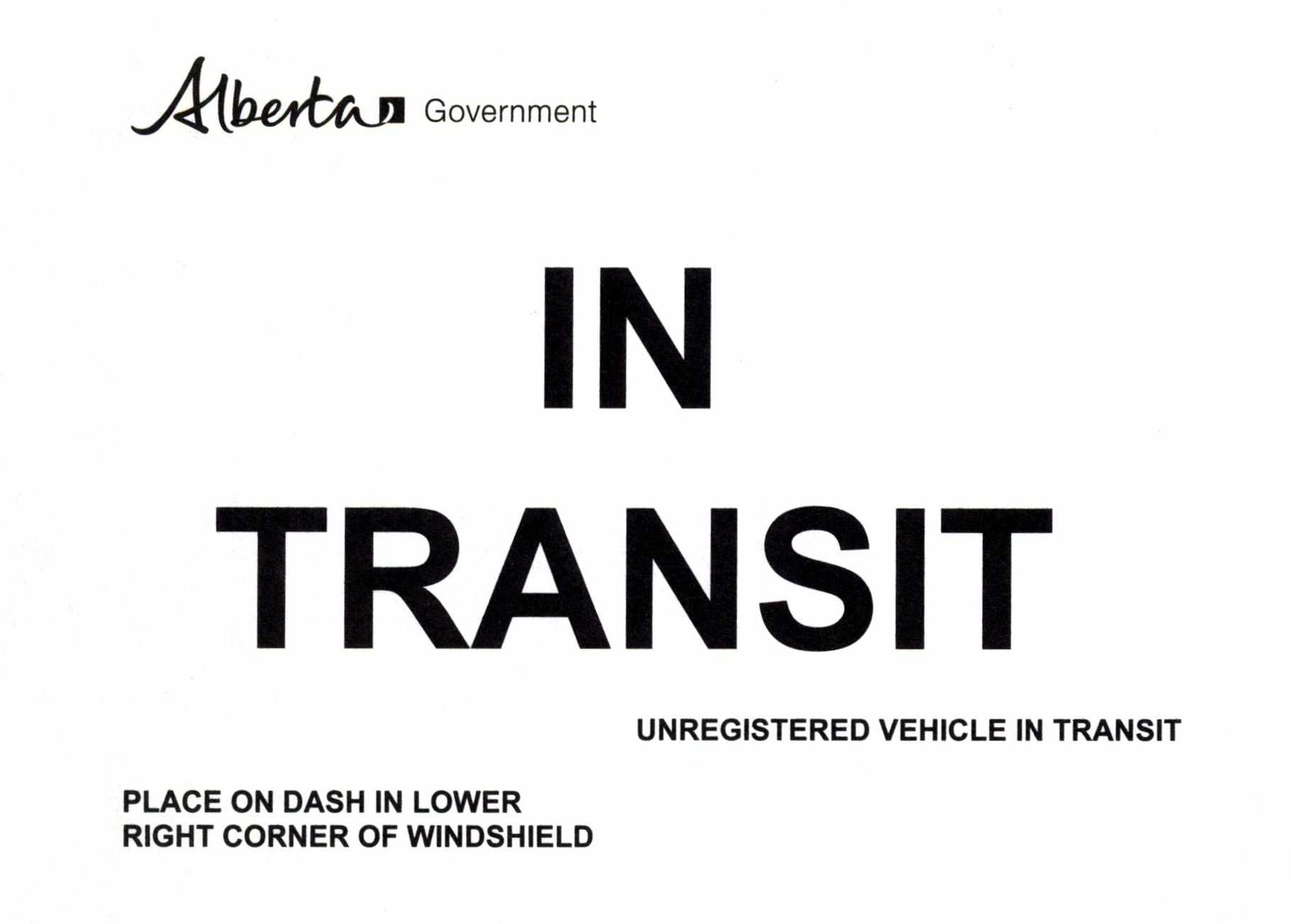 What is an Alberta In-Transit Permit?
An Alberta In-Transit Permit is an alternative to registering your vehicle and allows you to drive the vehicle for a limited period of time. The permit allows these vehicles to legally travel on Alberta roads without obtaining full registration in Alberta, including trips outside of Alberta as long as either the starting or ending point is within the province.
In-transit permits are only valid for travel within Canada and do not allow you to carry a commercial load.
How to purchase an In-transit Permit?
You can also purchase one in person at our office. You will need to provide the following information to obtain one:
Your drivers licence.
Vehicle information, such as make, model, VIN.
Purpose of the in-transit permit.
Origin and destination of the trip (in some situations).
Date range for the permit. Time frame differs based on purpose of permit.
You will need to obtain insurance prior to purchasing an in-transit permit.
In addition to purchasing in person, in-transit permits are now also available through MyAlberta eServices. For information on how to obtain an Alberta.ca Account, please follow the links above. Additional information is available below on how to purchase online.
Online purchases are available through digital download that can be printed.
Once you have obtained the permit, you will need to affix it to the front windshield of the vehicle. It's important to note that in-transit permits are typically valid for a fairly short period of time, so you should plan your travel accordingly. If you need to use the vehicle for a longer period of time, you will need to register it in the province.
What can I use an In-Transit Permit for?
It's important to note that in-transit permits are intended for specific purposes and are not intended for general travel or commercial use. In-Transit permits can be used for the following purposes: