Vehicle Plate Registration Renewals
As an Alberta Authorized Registry Agent, West-End Registries is able to provide you with all Vehicle Registration services.
Services for the Public
Available Online & In Person
Renewing Vehicle Registration
Paying Current and Outstanding Fines
Available In Person
Registering a New Vehicle
Transferring Plates to Another Vehicle
Out of Province Vehicle Inspection Request Forms
Updating Vehicle Status After Inspection
Updating Vehicle Registration Information
Cancelling Vehicle Registration
Ordering Personalized License Plates
Replacing Lost or Stolen License Plates
Declaring Licence Plate Lost or Stolen
Cancelling Vehicle Registration
Vehicle Ownership Changes
Issuing Parking Placard for People with Disabilities
Vehicle Seizure Release Applications
Etc...
Services for our Commercial Clients
Do you have a commercial vehicle fleet? Our commercial clients receive all services at our Dedicated Fleet Service Counter.
NO LINE - Will be ready for pickup (conditions apply). All Fleet service requests can be submitted by email.
Fleet and Prorate Services

Adding new vehicle
Renewing vehicle registration
Transferring plates to another vehicle
Updating vehicle registration information
Cancelling vehicle registration
Replacing lost or stolen license plates
Replacing lost vehicle registration
Cancelling vehicle registration

Driver Abstract Requests for your Drivers
Safety Fitness Certificates Information
Vehicle Registration Renewal Options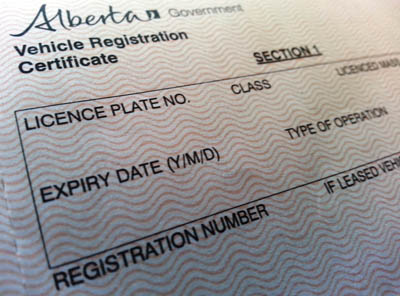 West-End Registries now has four different renewal options available. Please see below for details.
To process your registration renewal you will need the registration certificate and the insurance pink card for each vehicle that you are renewing. Each option for renewal will open a new window.
Please Note: Outstanding fines must be paid prior to renewal. If you would like to clear these fines remotely, or if you have any other questions or concerns, please contact our office.
Please also ensure you are signed up for Renewal Reminders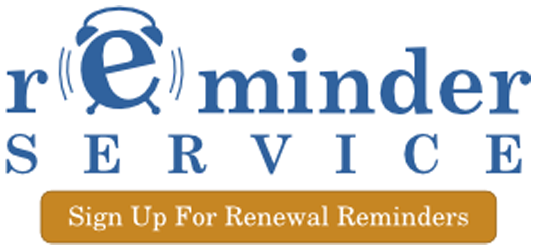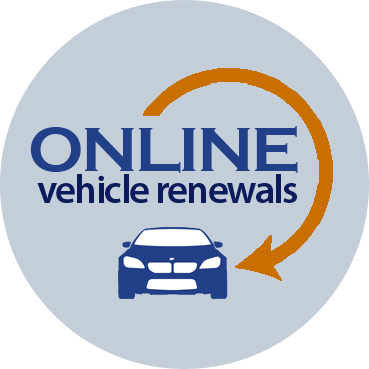 Never forget to renew your registration again! Once you enroll for automatic renewals we will renew your registration on the 1st day of your expiry month. We will mail out your updated registration or alternatively you can pick it up at the office. Note: As of January 1, 2021 licence plate expiry stickers are no longer required.
Enrollment is quick & easy! We collect only the information we need to process your renewal. Your vehicle registration payment will be processed on the 1st day of your renewal month. We will send your registration via mail or courier, or you may pick up at our office – NO LINE UPS.
Enroll Here
Express - Pay Online and Registration will be ready for pickup in about 1 hour - NO LINE UPS (small additional service charge)
You will have the option to pick up from our office with no line up. Registration is typically ready within 1 hour if submitted during regular business hours.
Renew Now
Courier or Regular Mail - Pay Online and Registration will be sent via Purolator. Additional courier charges will apply.
You will also have the option to send via overnight courier for an extra fee. Our office will provide the Purolator tracking number.
Renew Now
Note:
If you have moved or have fines, please
contact our office
for information on how to proceed.